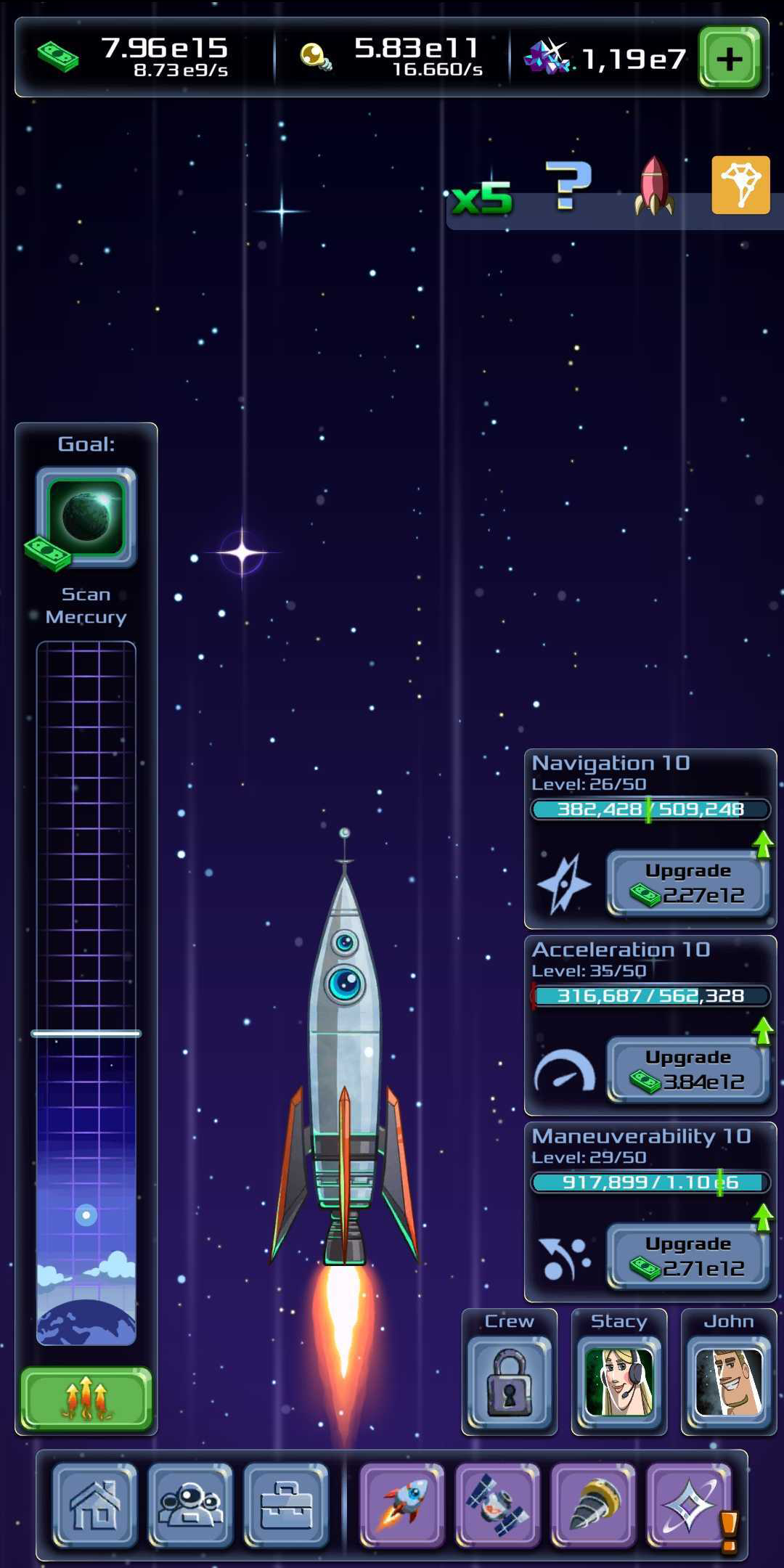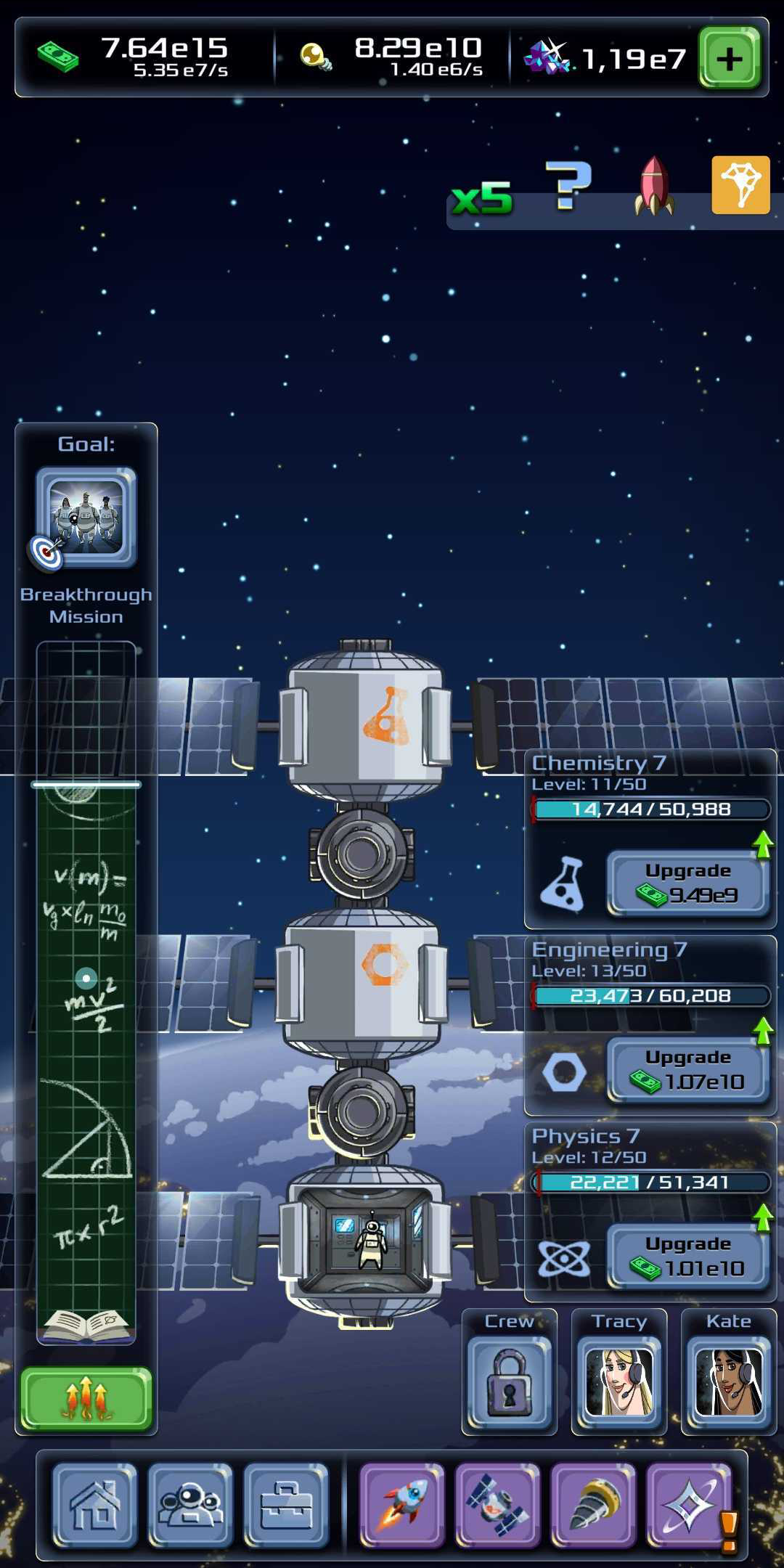 Build your Space Company!
Run a space program and manage several facilities.
Explore the solar system, our galaxy and the whole universe.
Run and expand space stations and extraterrestrial outposts.
Recruit and train astronauts, scientists and other space pioneers.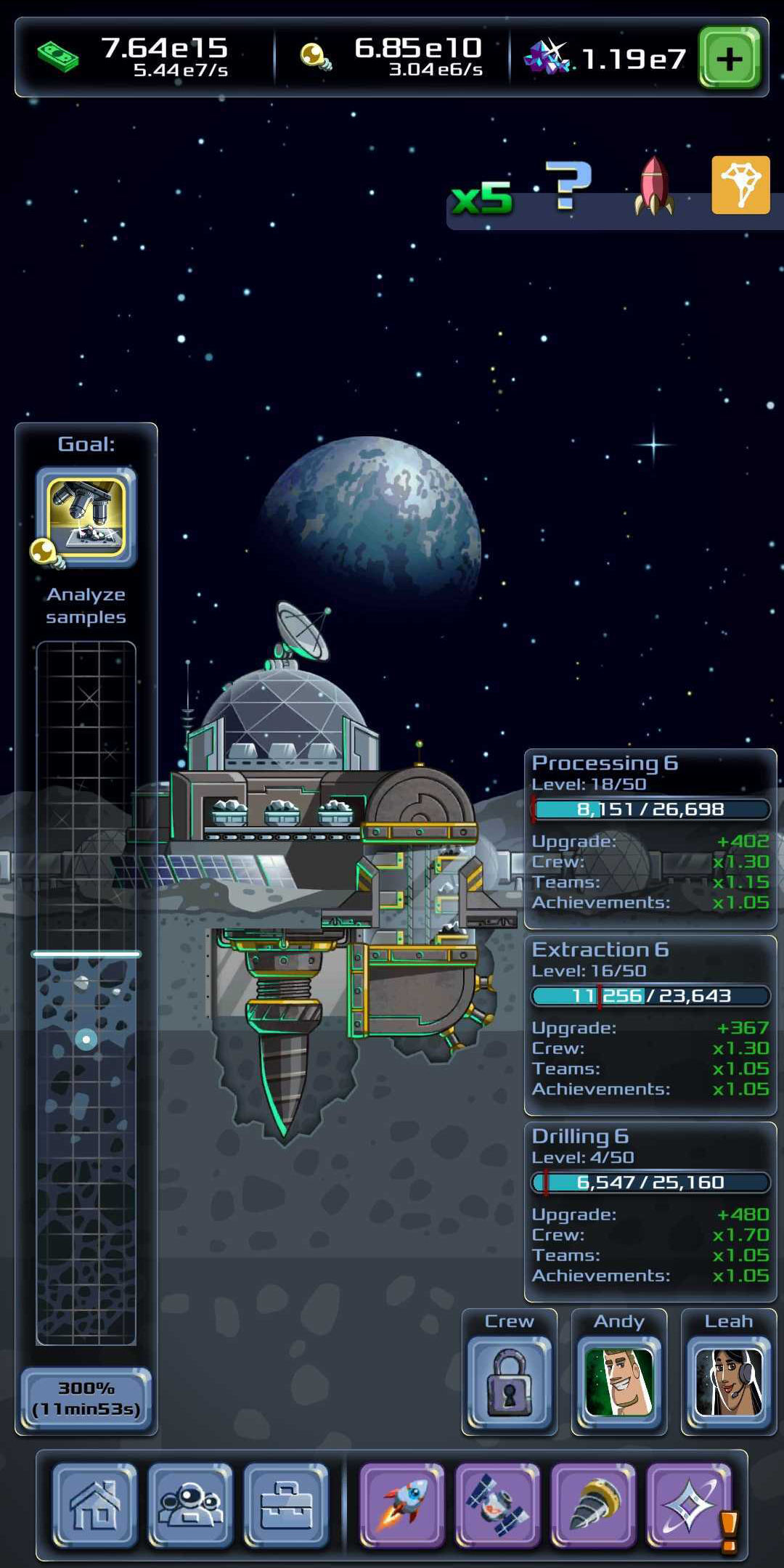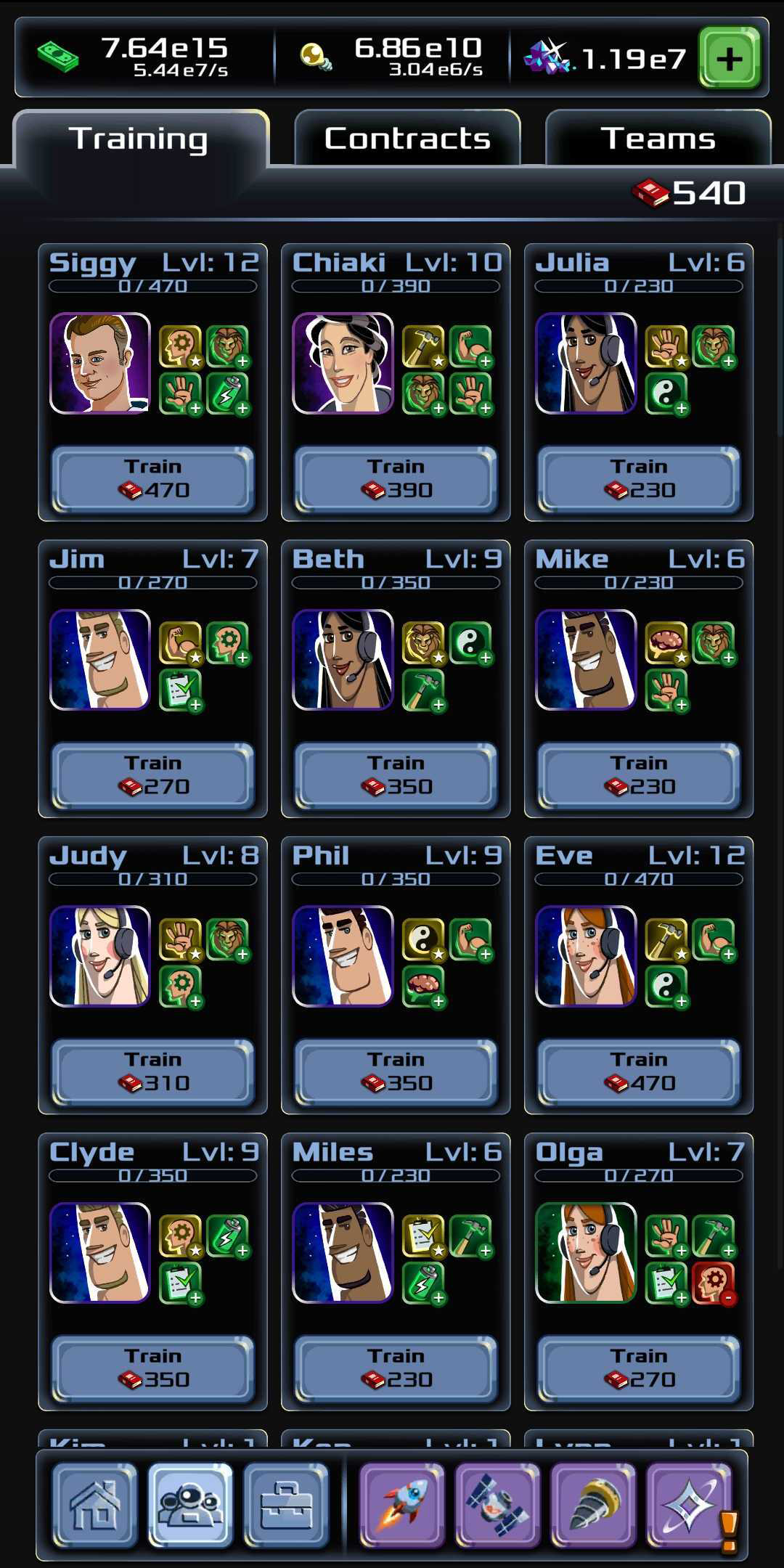 Let your space company prosper!
Research new technologies and use them to evolve your assets.
Generate idle cash for your investors and shareholders.
Unlock Achievements for additional benefits.
Enter Wormholes to start over with increased income.